Seminar Registration: 
8 hour ONE DAY SEMINAR NCLEX-RN Prep ($250) Guarantee to Pass*
*Must adhere to Terms of Service.
Step One: Make Payment
Please make full payment via the choice of payment forms below.  After you make your full payment you will be redirected back to this site where you will register your personal information and contact. The payment fee covers the LIVE seminar and your two tutor sessions.  Each session is between 1-1.5 hour segments. Your private tutor will reach out to you via email after the LIVE seminar.  You and your tutor will discuss times and modes (skype/zoom) that will work best for you.
Step Three: Registration Form
Thank you for registering.  Any further questions please email contact@thestudentnurse.com.  Welcome aboard!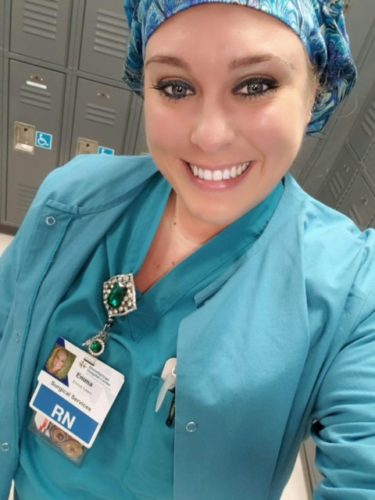 After failing the NCLEX over and over again (I lost count after 7 or 8 times), I felt every emotion imaginable from being frustrated, angry, depressed, and feeling like a failure.  It wasn't so much a knowledge deficit but definitely an anxiety and reading/analysis problem. I needed help and that's where I found Sherrie Bazin.  She was my angel in the dark when all felt hopeless.  However, I was determined to continue to pursue my dream to become an RN.  There was no backup plan for me.  Through hard work, perseverance, a lot of prayers, and Sherrie's NCLEX tutoring, I PASSED! Sherrie not only helped me navigate the exam and anticipate its challenges, but she instilled unwavering confidence I needed to go from terrified test taker to a now strong, energetic OR nurse not too long after I received my licensure.  Without hesitation, I would tell anyone who is struggling to PASS or even just coming out of school to definitely sign up with her and complete the program. She is a Godsend and I am truly blessed for everything she has taught me!