About Miranda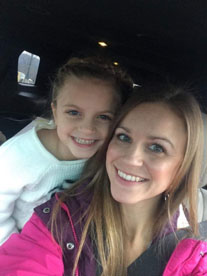 My name is Miranda. I was given a second chance at love, and I've been remarried for 4 years. I am a proud mom of three girls and a bonus mom to one boy. I have been a registered nurse for 16+ years, most of which were in labor and delivery, post-partum, and newborn nurseries. I went to OB straight out of nursing school and felt so blessed as it had always been my calling.
I loved teaching nursing students and would often save "textbook" strips in my locker so I could show them what a good fetal heart monitor strip looked like. A picture is worth a thousand words, right? Good visuals are always key in learning! One of my favorite parts of being a nurse is precepting and educating the next generation. I love tutoring and can assist you to find your way through the NCLEX.
I left my nursing job of over 15 years because I didn't really believe in what we did there anymore. I wanted laboring moms to have a voice in their birth, and I felt we were doing them a disservice instead. I inspire change and can inspire the change you need in passing the NCLEX. I am currently working as an educator for pediatric home care nurses and aids. I review needed skills as well as assist with CPR training. I have a passion for living a lifestyle utilizing essential oils and minimizing the use of chemicals and toxic cleaners. I look forward to helping each of you reach your nursing goals! Let's get started and PASS the NCLEX!
TESTIMONIAL
Hey! If you're reading this I'm sure you were in the same place I was a few months ago. I was feeling defeated not knowing how to move forward with studying because I failed my NCLEX the first time I took it. Fortunately for me, someone in my class recommended Miranda to me. She gave me the tools and support I needed to pass my NCLEX. The test is HARD! Having someone in your corner who knows the material and has the knowledge to help you makes such a difference. I can't recommend her enough to anyone who is struggling! I felt confident the second time around knowing I was ready, and it's such a relief when you pass and get started on your career! Miranda is definitely someone who wants to help you succeed!"  Briget, RN